Who is PH1 World Developers?
PH1 World Developers is a Real estate developer in San Juan, Metro Manila, Philippines that aims to bring innovation and engineering technology into property development. They appear to be focused on delivering extraordinary value to their customers through their projects and partnership with Megawide Construction Corporation.
Based on the list of their current projects, it appears that PH1 World Developers has several ongoing residential developments in different areas in the Philippines. The projects include The Hive Residences in Tatay, Rizal, My Ensō Lofts in Timog, Quezon City, Modan Lofts Ortigas Hills in Taytay, Rizal, and two upcoming projects in Pasig City and Clark, Pampanga
Partnership with BahaySaPinas
Last September 2022, a groundbreaking partnership has been announced between PH1 World Developers and Bahay Sa Pinas USA Inc, two industry leaders in the real estate sector. The partnership aims to leverage cutting-edge technology and traditional practices to provide an unparalleled experience for clients, streamlining the real estate process and setting a new standard for the industry.
The real estate sector has seen a significant shift toward technology in recent years, and this partnership seeks to capitalize on that trend to provide clients with a seamless and hassle-free experience. The two companies will combine their resources and expertise to develop a suite of tools and services that will streamline the real estate process and offer a level of service that is unmatched in the industry.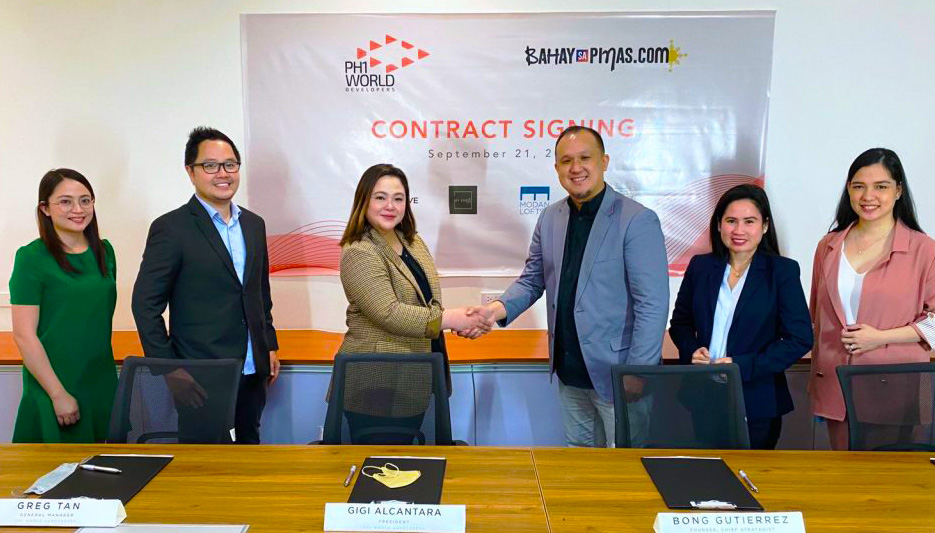 The partnership between PH1 World Developers and Bahay Sa Pinas USA Inc is seen as a significant milestone in the real estate industry, with the potential to positively impact the sector as a whole. The companies' commitment to innovation and excellence is evident in the approach taken, and the possibilities that lie ahead are eagerly anticipated.
Overall, the partnership promises to bring about positive change in the industry, with the potential to transform the way people buy and sell homes. PH1 World Developers and Bahay Sa Pinas USA Inc are committed to providing the best possible service to their clients and are confident that their partnership will enable them to do just that.